Every space where you use the Acrolinx Connector for Confluence has a page scores overview. Here, you can run a batch check of all of the pages within a space.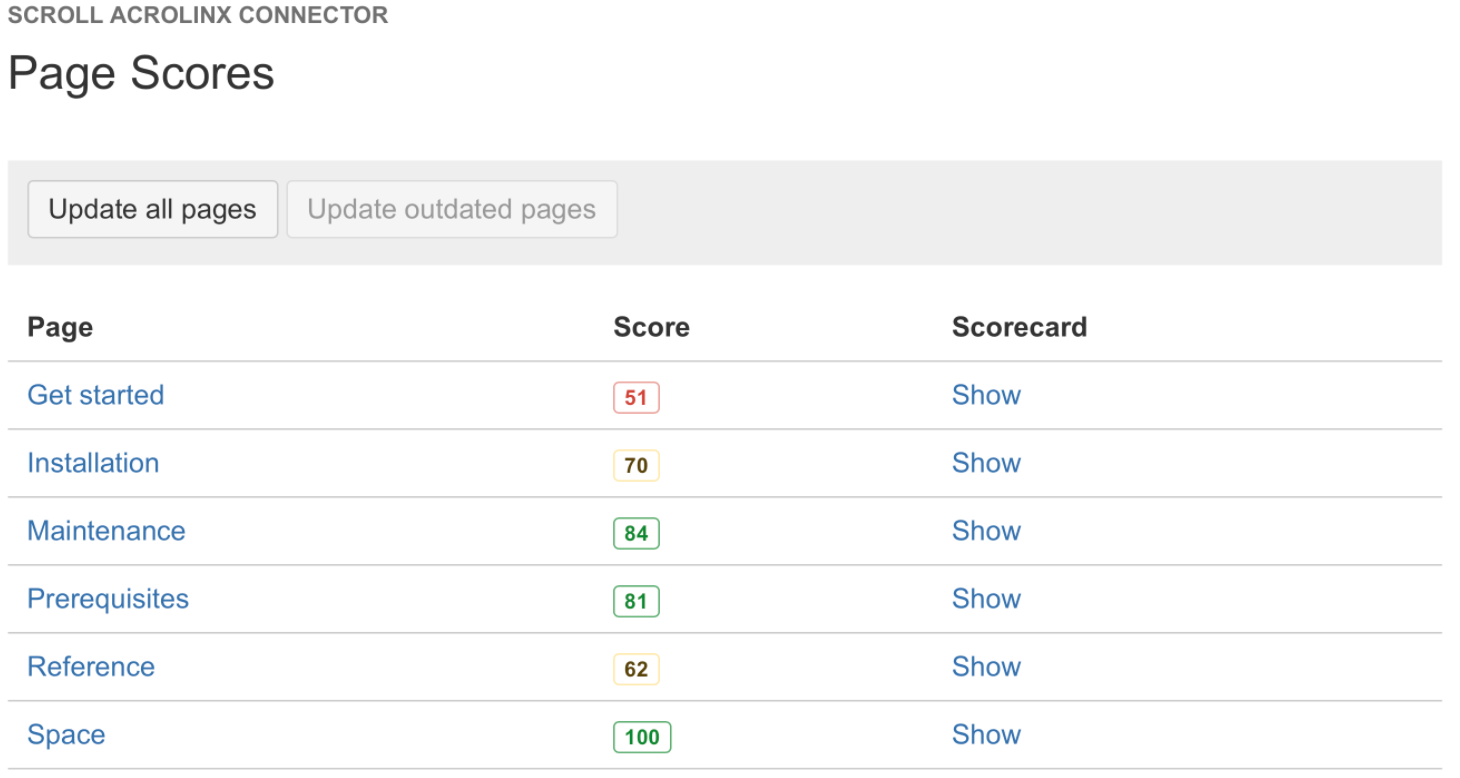 To run a batch check of the pages in a Confluence space, do the following:
Go to Space tools > Apps > Acrolinx Connector - Page Scores.

Click the Update all pages button to recheck the pages in the space. Depending on the amount of content, this may take a few minutes.

If you only want to update the score for pages marked as OUTDATED, click Update outdated pages.