Why Aren't Extraction Settings Found for a Word Document?
It might be you've configured your extraction settings when using a particular Word template, such as normal.dotm.
How to Associate the Extraction Settings for Any Other Word Document Template
If you use multiple templates in your organization, but you would like to use the same extraction settings for all templates, then you need to remove the reference to the normal.dotm template. You can find this definition in the following file:
%acrolinx_configuration_root%\data\profilemanagement\extraction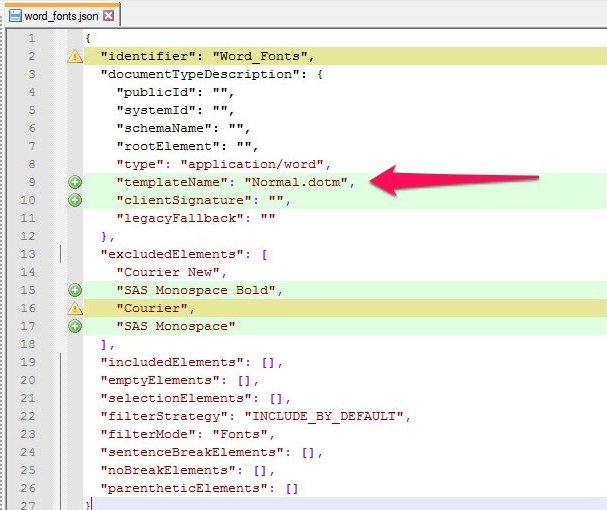 When the 'templateName' attribute is populated, the extraction settings don't appear for any other Word template type. Remove the 'templateName' attribute value and you can associate the extraction settings and Checking Profile using the extraction settings for any other Word document template.